What is the SEAL Program?
SEALP is the 'Select Entry Advanced Learning Program'. SEALP students complete Years 7 to 10 in three years, giving them an extended range of options for their senior years of schooling. This may include choosing to complete additional VCE units, undertake the Higher Education Studies Program or enter tertiary education after only five years of secondary schooling.
At Brauer, SEALP students remain in the same Pastoral Care group throughout their secondary experience from Year 7 to Year 12. SEALP students will complete Years 7 to 10 in three years; remaining together in their core disciplines with the flexibility to access accelerated electives in their areas of interest.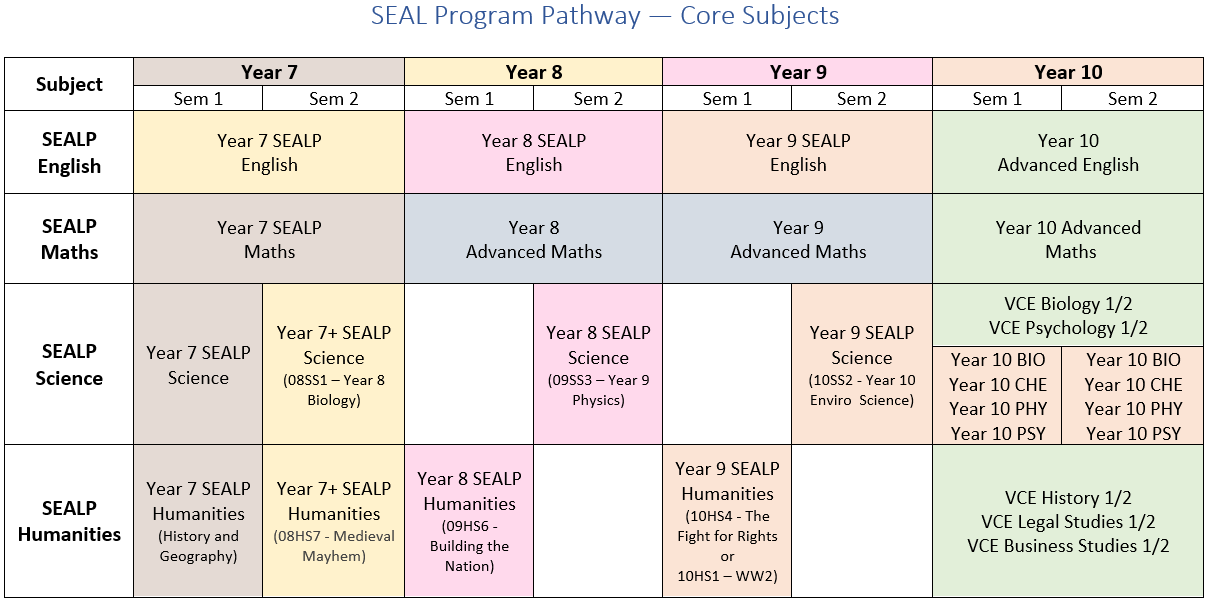 This program provides many opportunities for students to select more subjects from the core subjects and extra subjects from across the curriculum. Further details of all subjects and the SEALP Passports can be found in the link below.